Short Biography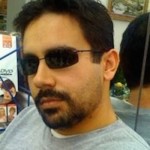 Keith "Danger" Casey currently serves on the Product Team at Pangea helping teams launch their systems faster and easier than ever before. Previously, he served on the Product Teams at ngrok launching GTM efforts, Okta working on Identity and Authentication APIs, as an early Developer Evangelist at Twilio, and worked to answer the Ultimate Geek Question at the Library of Congress. His underlying goal is to get good technology into the hands of good people to do great things. In his spare time, he writes at CaseySoftware.com, lives in the woods, and has recorded numerous API courses with LinkedIn Learning.
Here are my current presentations » »
---
More Detail than You Wanted
I received my Bachelors in Electrical Engineering from Rose-Hulman Institute of Technology. While I was there, I took a couple computer science courses, decided I was terrible at it and swore to never write software again. So no surprise, when I graduated, I promptly got a job doing software development. Doh.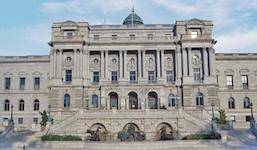 In that first job, I worked for a consulting company at the Library of Congress. Our goal was to answer the Ultimate Geek Question of "How much data is in the Library of Congress?" In short: a LOT. For a longer answer: In 2001, we determined that if the staff digitized 50TB per day, they would be able to keep pace with the content created. That would not take into account the 200+ years of backlog. And this was in 2001 before iTunes, YouTube, Flickr, and all social media.. even blogging was rare at the time. As of 2013, they were still using standards I wrote for audio and video metadata.
Translation: No one knows how much data is in the Library of Congress.
Regardless, we were working with amazing pieces of history like audio recordings from reporters on the beach at D-Day, personal letters from the US Civil War, and even Steamboat Willie. We built what we believe to be the first Web Service in the US Federal government. Then I spent the next couple years working for a variety of government agencies and projects.
Somewhere along the way, I got heavily involved in the open source community and started my consultancy CaseySoftware. On the open source side, I served on the dotProject team for a few years and co-founded Web2Project and led that project since 2007. With CaseySoftware, I grew it to eight people doing work for everyone from various DC non-profits to a major news network and prime time television shows to professional sports teams.
I wound down most of the consulting when I joined Twilio as a Developer Evangelist in early 2011. I was based in Austin but covered everywhere from Miami to Montreal to Seattle to Los Angeles and everywhere in between. For 2.5 years I served doing things like technical support, organizing & attending hackathons, writing docs & blog posts, testing internal products, speaking at 15+ conferences each year, and helping customers whenever I could. Throughout this, we grew from 25 to around 250 employees.
If you want to learn more about that, check out my post Developer Evangelism: The Whole Story.
After leaving there, I partnered with James Higginbotham and started writing "A Practical Approach to API Design" which covers aspects of API design ranging from HTTP verbs to versioning to authentication and authorization. In addition, we developed courses to teach API design to various Fortune 500 companies and I've written training courses for LinkedIn Learning (formerly Lynda.com) on both API Design and Design Patterns in PHP.
My next step was to Clarify.io (Techstars London, 2013) which blended a bunch of the above. Fundamentally, Clarify wrapped speech recognition, object recognition, and speaker identification behind a simple API. We worked with everything from significant pieces of history to media companies and call centers but unfortunately never nailed our go to market and sales strategy.
Next, I spent almost five years at Okta to work on Identity and Authentication APIs. My specific product was API Access Management – effectively OAuth as a Service – which integrates with API gateways to protect API that are the backbone of modern apps and infrastructure. I ran the product from beginning to end: recruiting beta customers, launching, competitive analysis, enabling sales engineers and customers, and tracking/driving adoption. Later, I supported Customer Identity and Access Management (CIAM) as a whole, led competitive analysis for that entire segment, and co-created the Zero to Hero: The Path to CIAM Maturity playbook, presenting it in dozens of briefings, both internal and external.
In early 2021, I decided to go live in the trees. I left Austin to live in the forest and started learning skills like basic construction, rain water collection, well maintenance and what it takes to make it all work repeatably at scale. I'm covering that on YouTube in my Geek Among the Trees series. In late 2021, I joined ngrok to run product marketing, devrel, and everything in between and left in mid 2023.
Somewhere along the line, I started serving as a mentor with Techstars. So far I've worked closely with Testlio, Cloud66, PermitZone, CardIsle, Prospectify, Skipper, WriterDuet, and quite a few others.
At the end of the day, regardless of the company, my job has always been the same:
Get great tools and technologies into smart people's hands to do amazing things.
My email is keith@(this domain). Feel free to get in touch but I'm not looking for a new job and I am selective about side consulting.