To be clear, I'm not looking for a job. Don't contact me to offer a job. I will flag it as spam.
I am quite happy at Okta where I help people quickly and effectively use the API. Yes, that's vague but I serve a lot of different groups in a bunch of capacities.
That said, I occasionally do side projects involving API design, developer evangelism strategy & training, product/market fit, and overall product planning. I have seen and worked with enough evangelists and APIs – good and bad of both – that I can find and resolve issues long before they're problems.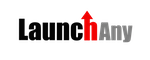 Previously, my most popular offering has been a full day course on API Design called "Fundamentals of Designing a Great API" which is offered by my co-author and colleague James Higginbotham of LaunchAny. Get more information here »
As a supplement to that training, you should check out James' and my book on API design called "A Practical Approach to API Design" available from LeanPub. It's still under development so we'd love your feedback.
I also speak at conferences across North America and Europe. My current presentations are listed here »
If you need to get in touch, contact me via email:  keith[at](this website).